ABOUT US

We established Divine Property Management Ltd in 2017 to offer professional and personalised management services for holiday homes, long term leasing and home concierge services.
We keep portfolios small so that we can provide superior service and take the stress out of property management and provide a personalised service for each of our clients.
With over 20 years of property management experience in the Queenstown area, you can be confident that your investment is being well looked after and managed with the upmost professionalism and integrity.
We are passionate about property, Queenstown and making a difference to our clients.
We'd love to hear from you and see how we can help.

OUR EXPERIENCE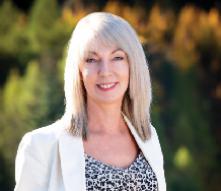 CAROLINE ANDERSON
Caroline has lived in Queenstown for 15 years, and enjoys the great outdoors, family, travelling, and of course Central Otago wine!
With a career background in newspaper and online media marketing and business management, she has a strong organisational, business and people-focused skill set driven by a positive 'can do' attitude and high standards.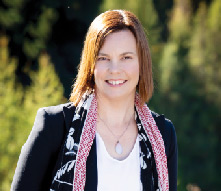 KATRINA ROBERTS
Katrina has lived in Queenstown for 20 years with her young family. She has a passion for all sports, especially rugby and loves sampling the amazing local wines in the region.
With a certificate in Property Management Level 4 and over 15 years' experience in the Queenstown rental market your property is in safe hands.
Katrina is an award-winning property manager, she was named New Zealand Property Manager of the Year in 2012 (REINZ) and 2015 (LPMNZ) and runner up in 2013 (REINZ).
WHAT OUR EXISTING CLIENTS SAY
"Everything about Hensman Heights was spectacular and I could not recommend staying at this location more. The best feature of Hensman Heights was easily our point of contact Katrina. Any issues or inquiries that arose were met with prompt, courteous, and definitive solutions from Katrina and she made us feel like enjoying our stay was her first priority. 10/10 would recommend to anyone looking to for a place to stay in Queenstown and i can't say enough good things about our experience with Hensman Heights and Divine Property Management."
Nick Logarbo - Guest @ Hensman Heights
August 2019
Katrina and her team at Divine Property Management have been looking after our investment property in Queenstown for the past five years. We are very happy with their service including their great communication and careful tenant selection giving us peace of mind that our property is in capable hands. We have been landlords for over ten years and have experienced various property managers in both Australia and New Zealand. Divine stands out with their experience, care, knowledge and attention to detail helping keep our tenants and us as landlords happy.
Yvonne and Simon Muilwyk
Winton - 2020
It is our pleasure to highly recommend Katrina Roberts and Divine Property Management.
Katrina has been property managing our properties in Queenstown for over 12 years. We are not resident in Queenstown, so quite frankly we couldn't manage without her and Divine Property Management.  The short-term property rental market can be challenging at times and we have certainly had unusual situations that Katrina has had to deal with. Katrina is always calm, clear, logical and effective when dealing with the many issues that arise in our business.  Katrina has been in the property business long enough to know everyone in town, her contacts and ability to pull tradesmen from nowhere is amazing, she even found a plumber for us on Christmas Day when our hot water cylinder burst.  Katrina is honest and has always displayed the highest integrity in all our dealings with her. We have no hesitation in recommending her to any prospective property owner looking for peace of mind and the best in the business in Queenstown.


Alison & Gordon Sproule
Wellington - 2019
Team at Divine Property Management always make our stay 5 star experience- it's like you have a private concierge. Arrival and departure can't be easier, but what I love most about them is a personal touch. They know your property well, and HOW you like it. We are grateful for everything they do to make our stay seamless and stress free. They give you absolute peace of mind!
Mika Green
Hong Kong - 2019
Katrina's service is second to none. She is calm, organised and articulate, she has a firm handle on the properties that she manages and does an excellent job.  Katrina has been outstanding in assisting me set up a new short term rental property and has become not only a property manager but a friend.  I wouldn't hesitate to recommend Katrinas services to others and have certainly recommended her to my friends with short term rental properties.  Katrina has a sound knowledge the short term rental market which is evidenced in her sound advice and recommendations across the spectrum- from painters to how to up increase booking rates!
Shiree Zoll
Hong Kong - 2020
From the moment we booked up until check out Katrina was incredible to deal with. Response times were really fast, nothing ever a hassle and there was flexibility to accommodate early check in. We were two couples staying in the place which was great use of the space. We loved the sauna which was perfect after skiing days and utilized the BBQ and pizza oven. We will definitely be back!
Kirsty - Guest @ Serene Holiday Home
July 2020
Could not be without Divine Property Management Services !
Katrina is amazing, runs a seamless service for me and has enabled me to have consistent 5 star review, summer and winter . Guests are really happy with the service and ability to have a 24 hour local contact and I"m over the moon. She does frequent checks on the properties, organises cleaning, gardening, spa maintenance, takes deliveries for me — so much else that I don't even realise - that's when you know when someone is good — when it all just runs smoothly and I have very little involvement.  She's proactive, organised , efficient , practical, effective - and she really cares. It really is a personal service without the huge costs of some of the other companies.  It' so reassuring for me having someone in Queenstown to sort out any issues. If some urgent issue crops up - Katrina deals with it.


Kathy Taylor
France
Katrina has been managing our properties in Queenstown since 2011.  During this time we have found her service exceptional.  Her attention to detail is outstanding and our properties have always been extremely well managed, from finding the right balance of tenants within the properties to keeping the properties in excellent condition.  Being overseas we needed someone we could trust completely and Katrina at Divine Properties has been that person.  Katrina balances a friendly approach with professional mindset which is fantastic for managing tenants.  We would highly recommend the Divine Property Management Team.
Jude Anderson & Bryan Brogden
Queenstown - 2020
"The Divine team are absolutely the best in the Queenstown market. I asked around carefully as to who was rated by Queenstown locals, and had several recommendations about Caroline and Katrina.
I have to say, everyone was right. These women are superb. Attention to detail, support for landlords, fairness and pragmatism for tenants, and nothing escapes their attention. Our rural property was an executive property with large grounds, so not the most straightforward rental proposition. Divine screened potential tenants very carefully and went to great lengths to get the fit right between the house, us as owners and the eventual tenants. And it's been a very happy arrangement ever since, and I'm sure our tenants would also agree. I highly recommend Divine to care for your property as if it was their own with professionalism, efficiency and focus." 
Claire
Canada - March 2021
After interviewing several property management companies in Queenstown we've settled on Divine Property Management and Caroline. Caroline's approach was hands on and personable. She went the extra length helping us coordinate furniture and appliance deliveries, selecting tenants and taking care of maintenance requests. If I had to highlight one thing amongst many that we enjoy about Divine, that would be level of responsiveness and communication. I would recommend Divine to any investor who is looking for a great service. 
Tim Zhakeselekov
New York - August 2021